Cebu Cordova Link Expressway (CCLEX) Project
Our site teams have been busy installing the stay cables and post-tensioning items for the signature main bridge and the approach structures. We have deployed two teams that are now simultaneously working: one team at main bridge and another team at the pre-casting yard where post-tensioned NU girders are fabricated. As a recent update, our team at the main bridge has completed the installation of the first stay cable in October 2020.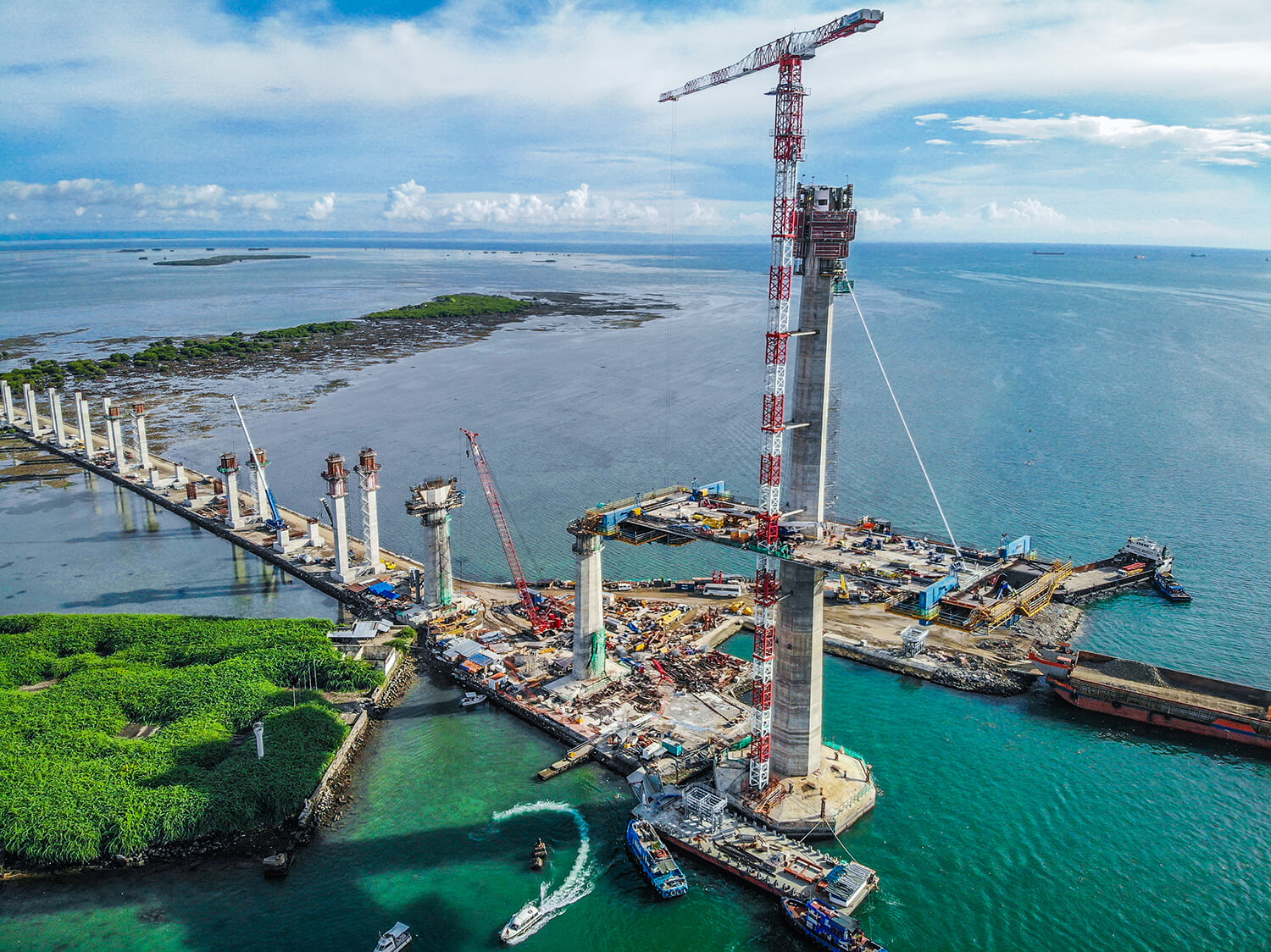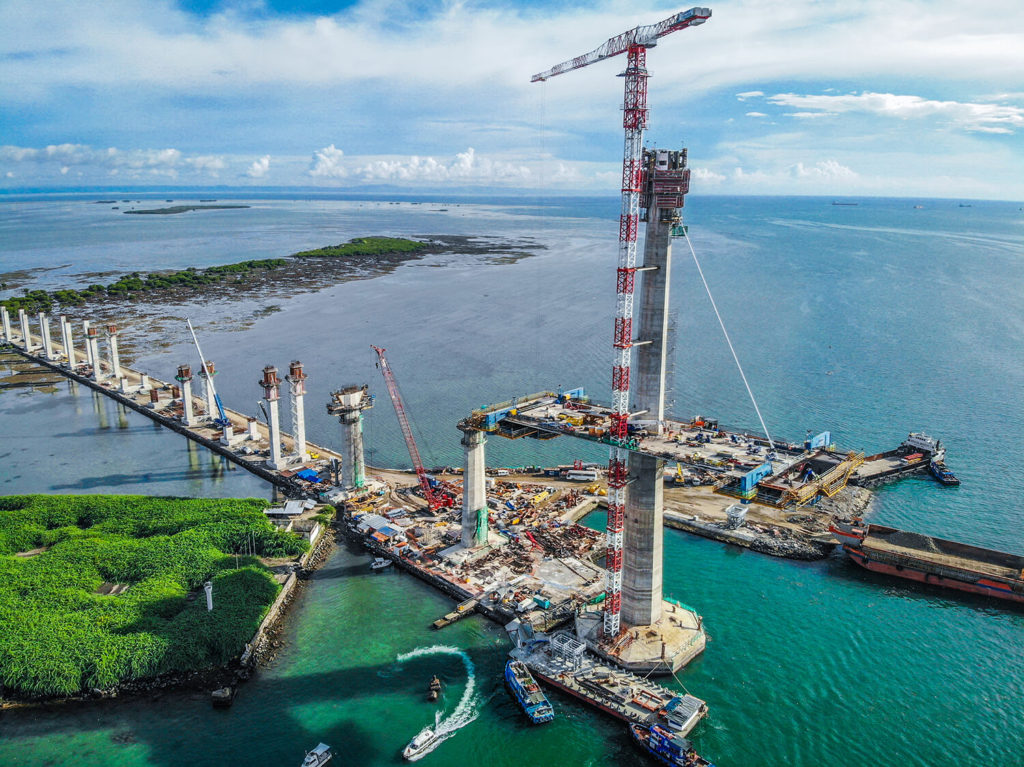 (Photo courtesy of CCLEX Project Team)
CCLEX Stay Cable Facts: There are 14 stay cables on each side of the two pylons, 56 units in total, varying in length between 60 meters and 210 meters. The cables are around 280 millimeters in diameter, including the sheath, each carries up to 127 parallel strands with a capacity of about 1,000 tons per cable. Each strand contains seven wax-coated wires and is sheathed in high density polyethylene (HDPE). The diameter of the stay cables is quite compact considering the number of strands that are contained, a feature that is intended to offer less wind resistance in a region prone to earthquakes and typhoons, where wind speeds can reach up to 180 kilometers per hour. All Freyssinet stays are fitted with proprietary dampers; 22 piston-based internal radial dampers for longer stays and 34 internal hydraulic dampers containing viscous fluid for the shorter stays. In addition, the HDPE outer sheaths bear a double helical rib pattern that helps to distribute water along the cable, to prevent instability due to the combined action of wind and rain.
Salient Advantages of Freyssinet's Parallel Strand System (PSS)
Flexibility of the system – The cable stands are cut to length on site, which can be installed
using small equipment
Factory quality – Each cable component is guaranteed to be of highest quality
Durability – Freyssinet's stay cable system is world-renowned for its superior durability