Freyssinet in consortium with PrimeBMD recently completed the rehabilitation and life extension works at MICT Berth 1 to 5 Project.
Located in Tondo, MICT is one of the busiest Container Terminals in the Country. Berths 1, 2, 3, and 4 were built in the 1980s, and are 900m long reinforced concrete decks on piles. Berth 5 was built in 1995 and is a 400m long steel sheet pile quay wall.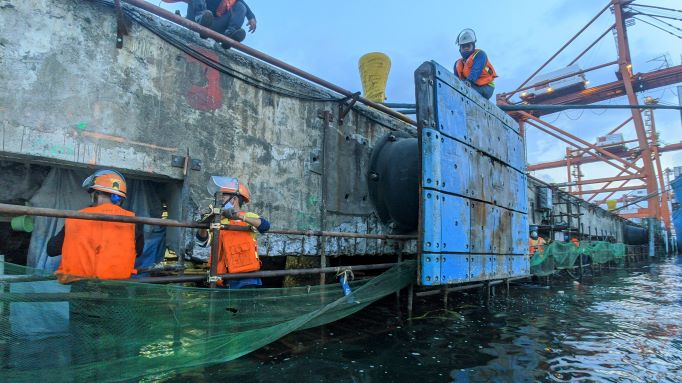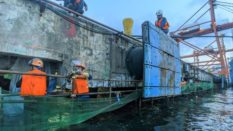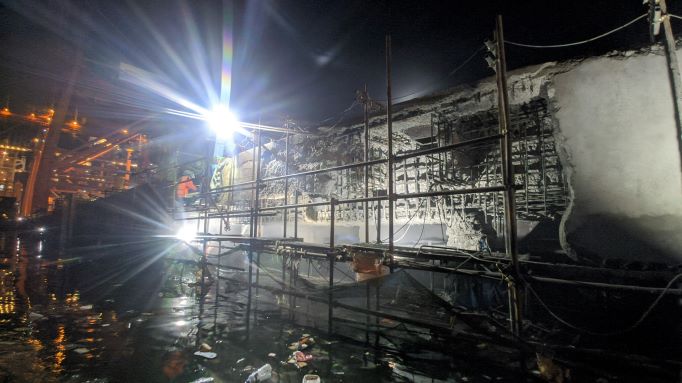 Freyssinet was responsible for self-performing the following repairs under the wharf, above water level:
Re-inspection and defect mapping

216m2 of concrete repairs by hand-applied mortar
908m3 of concrete repairs by dry shotcrete and micro concrete

8111 linear meters of crack repair

Cathodic protection for reinforced concrete by installing 29,000 Sacrificial Anodes

38,000m2 of hydrophobic Silane application

93 external post-tensioning cable protection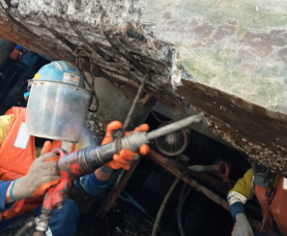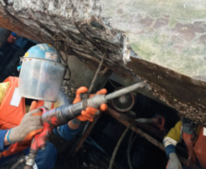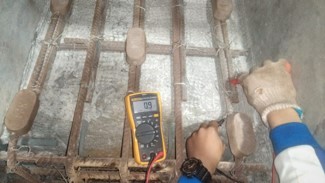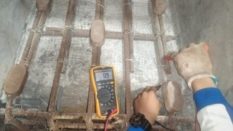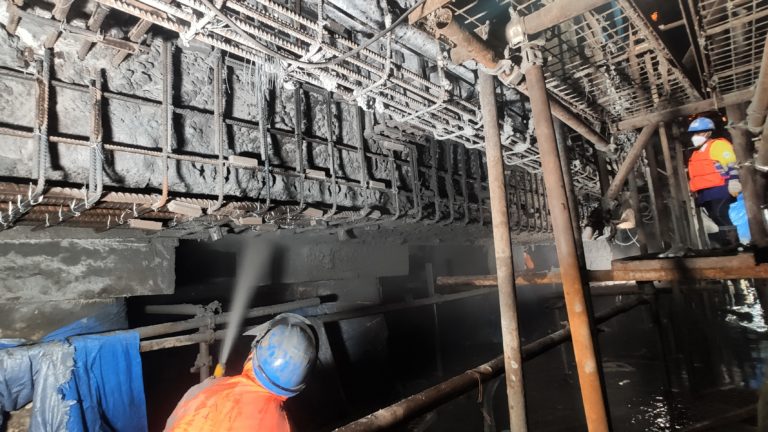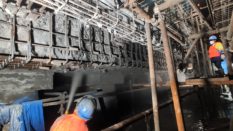 Freyssinet also managed the following together with our partners:
Repair and restoration of coating to steel tubular and sheet pile wall 4,200m2

Cathodic protection of steel sheet pile wall by sacrificial anodes (diving works)

Concrete repair of piles underwater (diving works)

Restoration and replacement of fender, bollards, and crane tie-down
Freyssinet advised and assisted the Owner and Engineer in defining the most suitable solutions for the wharf conditions and project constraints. Our expertise in the repair and protection of the marine structure provides a significant extension of the port service life and reduces future maintenance, therefore, generating major savings for the Owners/Operators in the coming years.
The works were delivered under very challenging conditions by up to 200 Freyssinet staff and workers with the highest level of quality and safety.
All works were executed as the port was under full operation, vessels were docking, and containers are loading.

Our teams also had to work with the water of Manila Bay and constantly adapting their schedules depending on the tide conditions and were also affected by several typhoons and storms.

The fact that the project was done during the COVID-19 pandemic implementing strict protocols added another level of challenge.
Click on the link to see video of the works:
https://www.linkedin.com/posts/freyssinet_structural-repairs-shotcrete-activity-6752907912105992192-908P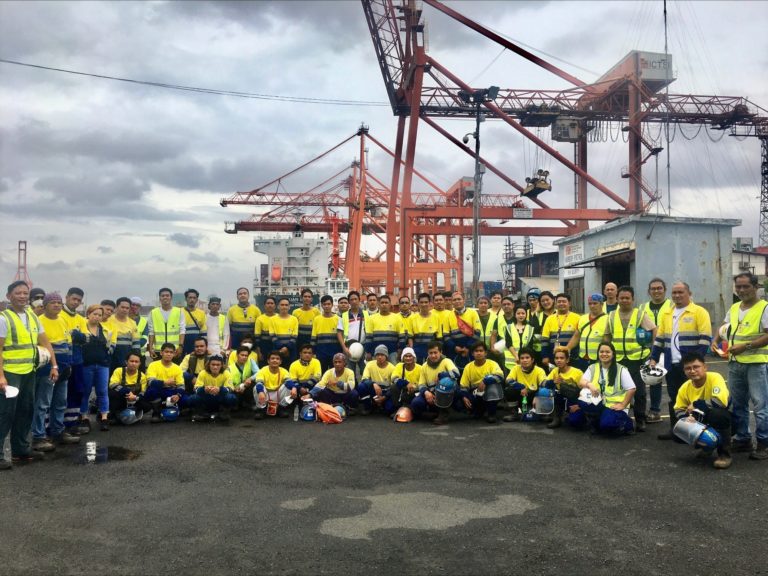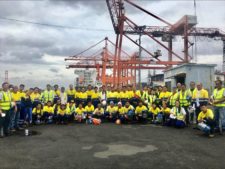 Congratulations to the team!